Cats

May 16 – June 2
at the Gateway Playhouse in Bellport
VIDEO PREVIEW
TICKETS
BIO'S
REVIEWS
PHOTOS
CAT "TAILS"
PLAYBILL
KEN PAGE
Here is a feature story that aired on FIOS1
Based on the poetry of T.S. Eliot, Andrew Lloyd Webber's smash hit transports audiences into the fantastic, spellbinding realm of the Jellicle Cats. Set on the evening of the Jellicle Ball, the play features the Jellicles competing for rebirth into a better life by showcasing their talents and good deeds. Webber's magical score includes legendary favorites, including "Jellicle Songs for Jellicle Cats," "Mr. Mistoffelees" and the haunting "Memory." The second longest-running production in Broadway history, this ten-time Tony Award Winner influenced a generation of musicals and continues to amaze audiences worldwide.
Gateway's production... unites company members from Broadway, West End, tours and film. While you're here, check out their other outstanding accomplishments!

Jacob Brent, Director and Choreographer

Jacob played the magical Mister Mistoffelees on Broadway, in the West End and on film. He is the only actor to perform in all three productions.
He can be seen alongside Ken Page's Old Deuteronomy in the 1998 film and the behind-the-scenes documentary, The Making of Cats.
Jacob was onstage when the New York and London production each broke the record for longest-running shows.
He was in the Original Las Vegas production of Andrew Lloyd Webber's Starlight Express.
In 2000 and 2001, Jacob was a company member in The Radio City Music Hall Christmas Spectacular.
His off-Broadway choreography includes Matthew Passion and The Ticket.
Jacob's co-directed and choreographed Avenue Q at Vermont's Weston Playhouse. He also served as choreographer for the Weston's A Funny Thing Happened on the Way to the Forum and the West Coast Premiere of The Producers.
His choreography has toured nationally in a theatre for young audiences show, Frankly Ben.
He has staged ballets for the North Carolina School of the Arts and the New York City Ballet, including the Elan Awards and the Dance with Dancers Millennium Gala.
Jacob's nickname is "Jazzy."
Jessica Hendy, Grizabella
Jessica played the glamorous Grizabella on Broadway and the national tour.
She starred in Broadway's Aida as Amneris.
Jessica was the standby for the female characters in Broadway's Amor.
She toured nationally as The Narrator in Joseph and the Amazing Technicolor Dreamcoat.
Her Broadway and Off-Broadway workshops include Aida, Dance of the Vampires, The Molly Maguires and The Jenny Wilely Story.
Jessica has been seen at regional venues such as The Helen Hayes Performing Arts Center, the North Shore Music Theatre and the Pittsburgh Civic Light Opera.
She won an Acclaim Award as Jeanne in The Great American Trailer Park Musical at the Ensemble Theatre of Cincinnati.
Kevin Loreque, Rum Tum Tugger
Kevin has played the curious Rum Tum Tugger on Broadway and the national tour.
He has acted in over 10 distinct productions of Webber's hit musical.
As Rum Tum Tugger, he was nominated for St. Louis's Kevin Kline Award.
His off-Broadway productions include Disaster!, a satirical new musical about 1970's disaster flicks that the New York Times calls "Irresistible! Triumph," and New York Theatre Workshop's Jamie.
Kevin's performance venues include Goodspeed Opera House, Los Angeles Theatre Center, The MUNY, New York Musical Theatre Festival.
He was nominated for Los Angeles' Ovation Award as Pirelli in Sweeney Todd.
Won a Drama-League Award (now Back Stage's Garland Award) for the West Coast production of Lies and Legends.
He played over 30 characters in the international tour of I Am My Own Wife, Doug Wright's one-person show.
Kevin previously starred in Gateway's Cabaret. His Emcee was described as "mesmerizing" by the Long Island Advance. He also played the title role in our Pippin.
His films include The Birdcage with Nathan Lane and Robin Williams and Virtuosity with Russell Crowe and Denzel Washington.
Kevin has been seen on television shows such as All My Children, California Dreams, Hope & Gloria, and Saved By the Bell.
His voice can be heard on the recording of East West Overtures Sings Sondheim and alongside David Cassidy, Carole Cook and Tim Curry on the AIDS benefit album, Sondheim, A Celebration.
Jessica Dillan, Demeter
On Broadway, Jessica played the role of Sillabub in the closing company. She also has toured nationally and has been seen regionally as Victoria, "The White Cat."
Jessica's other Broadway productions include Thoroughly Modern Millie and Lincoln Center's Thou Shalt Not.
She toured the U.S. in Cabaret, Swing!, On the Town and Thoroughly Modern Millie, for which she was a dance captain.
She was last seen at Gateway in 2002, featured as a USO dancer in Swing!.
She has been a featured singer on Late Night with Conan O'Brien.
Jessica is originally from the Brookhaven area.
May/June 2012

SUN
MON
TUES
WED
THUR
FRI
SAT

15

Season Launch Celebration
Exclusive Dress Rehearsal
May 15, 2012, 6:00pm
Minimum Donation $75.00

16

8:00PM

17

2:00PM

8:00PM


18

8:00PM

19

3:00PM
8:30PM

20

2:00PM
7:00PM

21

22

8:00PM

23

2:00PM
8:00PM

24

2:00PM
8:00PM

25

8:00PM

26

3:00PM
8:30PM

27

7:00PM


28

29

8:00PM

30

2:00PM
8:00PM

31

2:00PM
8:00PM

June 1

8:00PM


2

3:00PM
8:30PM

Evan Autio

(Mistoffelees) Theatre: Memphis 1st National Tour, Radio City Christmas Spectacular, Guys and Dolls Barrington Stages, Hot Mikado, Walt Disney World, Tokyo Disney, and Central Florida Ballet Film: The Wedding Video. Special Thanks to my Angels, Dance Dynamics, Dad, MM, 'Twas and Besties for their unconditional love and support.

Anne Nicole Beck

(Bombalurina) Previous credits- Broadway: Saturday Night Fever (original Broadway). National tours: The Who's Tommy (Sally Simpson), Saturday Night Fever (Stephanie Mangano), and Gentlemen Prefer Blondes w/ Barbara Eden. Other: A Chorus Line (Cassie), Pippin (Catherine), Rent (Mimi,) You're..Charlie Brown (Lucy), Little Shop of Horrors (Audrey), West Side Story (Anita), Evita w/ Natalie Toro. Symphony Concerts: Sandi Patty's Broadway, Pops Goes Vegas, Disco Days Boogie Nights. Soloist with many Symphonic Orchestras (US and Canada). Guys and Dolls w/ Hal Linden. Hello Dolly with Sandi Patty/Gary Beach. Her proudest production: her 3 yr old, Nya Skye.

Claire Camp

(Cassandra) Since graduating with a BFA from SUNY Purchase May 2011, Credits include: Cassandra in CATS at Cohoes Music Hall, Dancer in Victoria Secret Fashion Show 2012, Ensemble in Broadway Workshop Super Fly Directed by Tony Award Winning Chorographer Bill T. Jones. Claire is thrilled to be working with Jacob again, while performing at Gateway Playhouse for the first time.

Blue Cervini

(Victoria) New Orleans native, Blue, began dancing under the direction of Tony Catalanotto and Jan Miller. She has trained at the Vineyard Arts Project and Complexions Contemporary Ballet Intensive. Currently, she works with Showstopper's National Dance Convention Tour and performs in shows such as Ballet Aviv's Nutcracker and Debbie Allen's Just Dance! She also works as a company member for Cangelosi Dance Project and as a guest artist for Quixotic Fusion. Blue is thrilled to be making her debut in CATS at the Gateway Playhouse!

Matthew Couvillon

(Tumblebrutus u/s Mistoffelees) studied dance at the University of Louisiana at Lafayette as well as The School at Jacob's Pillow. Most recently, he performed with Mary Seidman and Dancers dance company in NYC. He has danced in productions of The Pajama Game and Brigadoon at Cortland Repertory Theatre and has toured both Nationally and Internationally with NETworks' production of the Broadway musical A Chorus Line where he played Mike Costa and served as the shows dance captain.

Jessica Dillan

(Demeter/Dance Captain) was most recently seen in Tarzan at NSMT. Broadway credits include: CATS final company (Sillabub), Thoroughly Modern Millie, and Thou Shalt Not. National credits include: CATS (Victoria) Swing! 1st national, Thoroughly Modern Millie, Cabaret and On The Town. Regionally she was seen as Belle in Beauty and the Beast and Louise in Gypsy and WBT. Thanks to Jacob for letting her play in the junkyard with him!!!!

Aubrey Elson

(Sillabub u/s Demeter) is thrilled to join the Gateway family! She is a USC graduate (Theatre/International Relations). Credits include: Sillabub (and u/s Rumpleteazer) in CATS (National/North American Tour; Musical Theatre West); Little Red Riding Hood in Into the Woods (Nightwind Productions); Alice in Seven Brides for Seven Brothers (Cabrillo); Bet in Oliver (Fullerton CLO); Dance Captain for Me and My Girl (Moonlight CLO); Thanks to Jacob, my family and my Kevin. Peace, love and kittens!

Liz Griffith

(Jennyanydots) is delighted to return to Gateway where she performed Bombalurina in 2004's CATS. Also Gateway: Cabaret and Aida. NY and West End: Kristina-A Concert Event (by ABBA's Benny and Bjorn) at The Royal Albert and Carnegie Hall, Showboat at Carnegie Hall. Favorite regional: It's a Wonderful Life (Mary) and Oklahoma! (Laurey) at The Encore, Evita (u/s Eva) at Arkansas Rep, Shout! (Orange Girl) at Meadow Brook Theatre. Proud UofMichigan grad. Thanks to Gateway, friends and family.

Jessica Hendy

(Grizabella) Gateway Playhouse debut. Broadway: CATS (Grizabella), AIDA (Amneris), and Amour. National Tours: CATS (Grizabella), Joseph and the Amazing…. (Narrator). Off Bway, pre Bway workshops, and demos, all pepper her resume. Ms Hendy has sung with many Symphonies around the Country and Canada. Her regional work includes: Miss Saigon (Ellen), The Great American Trailer Park Musical (Jeanne), and the Regional Premier of Next To Normal (Diana). Next up, she will reprise her role as Diana Goodman in Next To Normal, at the Ensemble Theatre Cincinnati.

Lucy Horton

(Jellylorum u/s Grizabella u/s Jennyanydots) Gateway Playhouse debut! Lucy has also played Jellylorum (u/s Grizabella) on the National Tour of CATS. Favorite regional credits include Annie (Grace Farrell) at the Broadway Palm Dinner Theatre, Guys and Dolls (Sarah Brown) at the Janesville Armory, and My Fair Lady at the Ogunquit Playhouse among others. NYU Steinhardt graduate. Love and thanks to Mum, Dad and Jo! www.LucyHorton.com

Tony Howell

(Skimbleshanks) is grateful to be making his CATS debut with this terrific company! Recent credits include Victor/Victoria and A Chorus Line at STAGES St. Louis, The Drowsy Chaperone (Robert Martin) at Venice Theatre, and the national tour of Disney's Beauty and the Beast (Swing, u/s Lefou)–rehearsed here at Gateway! After CATS, Tony heads to Merry-Go-Round Playhouse for 9 to 5: The Musical and Cabaret (u/s/p Emcee). Thank you to Jacob Brent, my incredible family, friends and teachers! www.tony-howell.com

Edward Lawrence

(Alonzo u/s Munkustrap u/s Rum Tum Tugger) hails from Gillette, Wyoming and trained at Interlochen Arts Academy and Marymount Manhattan College. Credits include; West Side Story European/Asia Tour (Scherzo Soloist: West End, Spain, Tokyo, Israel, Malaysia, Italy, France, Germany, Belgium, Netherlands), CATS National Tour (Alonzo), Annie Get Your Gun (Dance Captain, Ensemble). Upcoming: CAROUSEL (Goodspeed Opera House). Love and Thanks to Mom, Dad, and everyone on my journey in life, love and happiness.

Kevin Loreque

(Rum Tum Tugger) Kevin Kline Award and Ovation Award nominee. Drama- Logue Award winner. Broadway National tour: CATS (Tugger). International tour: I Am My Own Wife (Scotland, Zimbabwe, U.S.). At Gateway: Cabaret (Emcee), Yankee Doodle Dandy (George M. Cohan), Pippin (Pippin). Other theatres: New York Theatre Workshop, Goodspeed, Sacramento Music Circus, Walnut Street, North Shore, Northern Stage, York Theatre, Pittsburgh CLO. Various Film/TV: Virtuosity with Russell Crowe, The Birdcage and Saved by the Bell. (Tugger #10... proof cats have more than 9 lives!)

Deborah McCasland

(Rumpleteazer) feels ecstatic to be joining this Jellicle company at Gateway! Originally from Colorado, Debbie has most recently been seen in the North American national tour of My Fair Lady (ensemble; u/s Eliza Doolittle). Other favorite credits include: Footloose (Ariel Moore), Guys and Dolls, Hot Mikado, Anything Goes, and performing for Princess Cruise Lines. Love and thanks to the fam, friends and J.

Ken Page

(Old Deuteronomy) NEW YORK: Broadway: Nicely-Nicely in Guys and Dolls (1976 All-Black Revival), Lion in The Wiz, Ain't Misbehavin' (Original Cast 1978, 1988 revival), CATS (Old Deuteronomy-Original Cast), It Ain't Nothin' But The Blues (Lead Player); Off-Broadway: Lincoln Center Theatre: Maurice in Happiness, etc. INTERNATIONAL: West End: Father in Children Of Eden (Original Cast), Rev. Montgomary in My One & Only, CATS (Film-Adelphi Theatre). Paris: Ain't Misbehavin; Canada: Theatre Royal Manitoba: Chuck in Grumpy Old Men-Musical. FILM: Torch Song Trilogy (Murray), Dreamgirls (Max Washington), The Nightmare Before Christmas (V.O. Ooggie Boogie) All Dogs Go To Heaven, (V.O King Gator) etc. TELEVISION: Several credits. AWARDS: New York- Theatre World Award- (Guys & Dolls), Drama Desk Award- (Best Actor- Ain't Misbehavin), Drama League Honoree, Kevin Kline Award- (Jesus Christ Superstar -Herod), Joseph Jefferson Award Nominee (Wizard of Oz), Kevin Kline Award Nominee-(Thenardier-Les Miserables, V.O Audrey II - Little Shop of Horrors) OTHER: Directing: San Diego Rep (Storyville), Fantasticks (L.A. Ovation Award), To Sir With Love (Musical), Ain't Misbehavin, Nightlife (Westbeth Theatre N.Y, etc.). Partial list of credits.

Emily Palmquist

(Tantomile u/s Bombalurina) is thrilled to be joining Gateway Playhouse for their productions of CATS and My Fair Lady! She has had the amazing opportunity to work with choreographers such as David Marquez, Maria Torres, and Linda Talcott Lee. Favorite performances include Thoroughly Modern Millie and The King and I. Thanks to friends and family for your incredible support! So much love! www.emily-palmquist.com

Will Porter

(Mungojerrie) is overjoyed to make his Gateway debut! Muhlenberg College graduate. Tours: CATS (Mungojerrie), Cabaret (Emcee u/s). International: A Chorus Line (Tokyo). Favorites: Dodger - Oliver! (Media), Seymour - Little Shop (NLBP), Bobby - Urinetown (College), Dolly (Fulton). Next, he will play Madame in Jean Genet's The Maids in the Philadelphia Fringe at The Walnut! CoWriter/ Director of an eyebrow-raising web series about Helen Keller. Thank you Jacob, Gateway, and my family for your inexhaustible love and support.

David Raimo

(Munkustrap) is originally from Duluth, MN, David Raimo earned his B.F.A. in Musical Theater at Oklahoma City University. Since Graduation, Raimo has performed on four Broadway National Tours including: Chicago (Fred Casely/Billy Flynn), CATS (Munkustrap), Joseph ...Dreamcoat (Simeon), and Mamma Mia! (Sky). Other favorite credits: Guys and Dolls (Ensemble) at the esteemed Hollywood Bowl, the world premiere of Life Could Be A Dream (Skip) and Damn Yankees (Joe Hardy). Much love to my friends and family for their endless love and support.

Adam Soniak

(Coricopat) is thrilled to be making his Gateway debut. A recent graduate of Point Park University with a BFA in musical theatre and ballet minor, he was most recently seen 12,000+ miles away in The Phantom of the Opera at the Nusa Indah Theatre in Jakarta, Indonesia. Other favorite credits include Carousel (Carnival Boy), The Rocky Horror Show (Frank'n'Furter), and Thoroughly Modern Millie.

Jeff M. Smith

(Plato/Macavity) has always wanted to be a cat. He was born and raised in West Texas where he graduated from Texas Tech University with a B.A. in Music. Some Regional credits include: Man of La Mancha, The Arts Center of Coastal Carolina, Oregon Trail: Quest for the West! Kentucky Repertory Theatre, Jesus Christ Superstar Derby Dinner Playhouse, and Will Rogers Follies Gretna Theatre. A big thanks to his fantastic friends for their unfailing support. www.jeffmsmith.net

Garrett Taylor

(Gus/ Bustopher Jones) is so pleased to be performing at Gateway Playhouse. Favorite roles include: Nicely, Nicely Guys 'n Dolls, Mary Sunshine Chicago, Mr. Erlanson A Little Night Music. Has sung at Carnegie Hall, Lincoln Center, and with orchestra's in the US and Italy. Music staff for numerous productions including Broadway's Wicked and the National Tours of Grease and Joseph...Dreamcoat. Graduate of Millikin University, Illinois. Dedicated to Steinway and Houdini, my favorite cats.
Nikki Lint

(Production Stage Manager) is excited to be at Gateway Playhouse! Stage Management credits include Maltz Jupiter Theatre, Second City, Forbidden Broadway, Seanachai, Plasticene, American Girl, among others. Nikki was a Production Assistant on the 1st National Tour of Mary Poppins. Graduate of The Theatre School at DePaul University.

Doug Harry

(Lighting Designer) If you have reached the point where you are reading the Lighting Designer's Bio then may I suggest it is time to buy another drink, or maybe some M&Ms. However if you choose to read on. This is about Doug's 17th show for Gateway including, Cats, Miss Saigon, Fosse, Titanic & DreamGirls. He has also designed numerous shows and events in the UK & USA, most of which he can't remember.

Jeffrey Buchsbaum

(Musical Director) Jeffrey recently returned from Musical Directing and Directing Phantom of The Opera in Jakarta, Indonesia, and last season he spent as dramaturg and assistant director for the new independent musical film, Welcome To Harlem, which had its theatrical release last Thanksgiving at the Apollo Theater in NYC. Other recent work includes musical directing Man of La Mancha on Hilton Head Island, Off-Broadway productions of On Second Avenue (2 Drama Desk nominations) and Tallulah's Party with Tovah Feldshuh. Tours include A Chorus Line (Europe/National), Titanic, My One And Only, George M, Damn Yankees starring Jerry Lewis and Phantom of the Opera (Europe/South America). Jeffrey also directed the National tours of Camelot and Mame, and is the composer of the new musical, Tupperwise!, which is presently in development. Jeffrey conceived and arranged Broadway Rhythm in Macao, China, and conceived The Magic of Musicals with Dom Ruggiero for Athens, Greece. Jeffrey has taught at NYU and LaGuardia High School for the Performing Arts and is a voice teacher and vocal coach in Manhattan. CATS marks Jeffrey's 20th anniversary at The Gateway. He does not know where the years have gone.

Jacob Brent

(Director) Jacob Brent is excited to be making his Gateway Playhouse directorial debut with CATS. He is most known for his portrayal of Mr. Mistoffelees in CATS on Broadway, London and DVD starring along side Ken Page. Additionally he has directed and/or choreographed Avenue Q (Weston Playhouse), The Producers (Diablo Theater Company), concert productions of Hello Dolly! and Guys and Dolls (ISO), Matthew Passion (Off-Broadway), Frankly Ben (National Tour), Rent, The Music Man, Sweet Charity, Damn Yankees, Peter Pan and Candide. Upcoming productions include Legally Blonde, Fiddler on the Roof and Hairspray starring John Waters. Jacob resides in NYC where he is on faculty at Steps on Broadway, Broadway Dance Center and Marymount Manhattan College.
Michael Sommers
May 25, 2012
A Frisky Musical With Many Lives
"People have snickered for years about "Cats," suggesting that the reason the show became the second-longest-running hit in Broadway history (after "The Phantom of the Opera") was that the dance-driven extravaganza was an ideal attraction for tourists who did not speak English. But I suspect that some who dismiss this musical as mere spectacle have never actually seen or heard it. Maybe it is time they did. ...(
Read complete review here)
Newsday
Steve Parks
May 22, 2011
Cats' purrs its way into Bellport
Thirty years after it opened on Broadway and a dozen after it closed, "Cats" returns to its artistic roots with a Gateway Playhouse production that adheres to Andrew Lloyd Webber's original concept.
Starring Ken Page, who originated the role of Old Deuteronomy on Broadway, and directed by Jacob Brent, who played Mr. Mistoffelees during the show's nearly 18-year run, "Cats" borrows inspiration and most of its lyrics from T.S. Eliot's "Old Possum's Book of Practical Cats," a Lloyd Webber childhood favorite. It remains one of his most versatile scores, with varying styles to fit individual feline personalities.
The plot, such as it is, involves the annual "Jellicle Ball," in which one cat is granted rebirth into a better life -- presumably one of nine. A jellicle cat, according to Eliot, has three names -- one common, one fancy and one known only to the kitty. Mungojerrie and Rumpleteazer (tandem cartwheels by Will Porter and Deborah McCasland) are among the latter monikers. The jellicles audition for a life that only Old Deuteronomy, inscrutably played by Page, can grant. Among the Act I show-offs are Rum Tum Tugger, a rambunctious Kevin Loreque, and Bustopher Jones (Garrett Taylor), the silver-spoon-toting fat cat.
The pace quickens as the full moon fades and daybreak approaches (lighting by Doug Harry) on Kelly Tighe's junkyard set. Gus: The Theater Cat, infirm with age, is nominated by a young admirer (Lucy Horton) and treats us to a pirate-scene from his prime. Although the flashback goes on too long, Taylor makes Gus a doddering Act II favorite for redemption. Tony Howell as Skimbleshanks: The Railway Cat, Jeff Smith as Macavity: The Mystery Cat and the nimble Evan Autio as Mistoffelees shake up our expectations with a rollicking trio of crowd-pleasers choreographed by director Brent.
By this time, we've already been introduced to shabby ex-Glamour Cat Grizabella and "Memory," the one "Cats" song not Eliot-versed. To lush accompaniment by Jeffrey Buchsbaum's orchestra, Jessica Hendy delivers a "Memory" to, yes, remember -- burnished with crescendos and purrs.
What does it all mean? As Old Deuteronomy sings in his tremulous vibrato, "A cat is not a dog." And "Cats" the musical still has life.
Estelle Hallick
May 22, 2011
3 Paws Way Up for CATS
This past weekend, Gateway Playhouse in Bellport, New York jumpstarted their 2012 season with Andrew Lloyd Webber's Cats. (In fact, Gateway's season will be sandwiched with Webber musicals, ending with Phantom of the Opera in August.) The winner of the Tony Award for Best Musical in 1982, Cats still holds the distinction for second longest running musical on Broadway despite the show's closing in 2000.
From the costumes to the makeup to the extensive set and even the talent, Gateway's production of Cats channels a Broadway-caliber production. Ken Page, who originated the role of Old Deuteronomy on Broadway, returns to the stage as the cat who will decide which member of the Jellicle tribe will be granted a chance to be reborn. His voice and his constant presence were an anchor in this production.
With a thin storyline, the musical showcases a handful of cats who are vying for this honor. Most notable was the performance from Rum Tum Tugger (Kevin Loreque), a playboy cat donning a leather bodysuit and Axl Rose-like locks whose pelvic thrusts and constant flirting made him incredibly entertaining to watch. At one point, he embraced his inner Elvis and grabbed an unsuspecting (yet enthusiastic) audience member and convinced her to shake it with him. Later, he blew her a kiss.
Another favorite was the story of Gus the Theater Cat (Garrett Taylor), a washed up talent who is clearly heading toward the end of his life. He is given the chance to shine in a flashback where he is young and agile again as Growltiger. In perhaps one of the more human of the feline tales, Taylor seamlessly transitions from Gus to Growltiger, and connects well with his stage partner Jellylorum/Griddlebone (Lucy Horton) as the two are constantly trying to top one another.
In Act II, Evan Autio charms as Mistoffelees skillfully miming and twisting to the familiar tune, "Magical Mistoffelees." With the help of Rum Tum Tugger, Mistoffelees expertly turns the stage into the center ring of a circus, a genuine one-man act. And one cannot overlook Munkustrap (David Raimo) who solidly emanates leadership in his stature and interaction with those in the tribe.
Expectedly so, "Memory", the most popular song to come from Cats (fun fact: it was the only song not to be based on one of the poems from T.S. Eliot's Old Possum's Book of Practical Cats), was the most powerful and heart wrenching portion of the musical. As Grizabella (Jessica Hendy) apprehensively approaches the Jellicles, she longs to be young and reclaim the beauty of her youth. Hendy translates her regret, her nostalgia, and her prayer into something so hauntingly real… it's as if she is at risk of totally disappearing into the moonlight until the song reaches its hard-hitting crescendo and Grizabella is slowly brought back to life.
Adeptly directed and choreographed by Jacob Brent, this cast embodies the very nature of these furry animals, and does a fine job of displaying the distinct personalities of each of their parts. They roll around on the floor, rub against each other, hiss, fight, protect one another, and in the case of Grizabella, shun as a group. It takes the silent guidance of Old Deuteronomy to impress upon them the importance of acceptance.
Despite the long moments of dance with the absence of lyrics, the character driven storyline, and often times repetitive songs, Gateway's production of Cats moves at an acceptable pace given that for every slower portion, a more exciting one emerges. And while it doesn't feel dated, Webber's musical delights in its 80s vibe from the elaborate costumes to the rock inspired pieces of music (under the musical direction of Jeffrey Buchsbaum).
Although Cats may not have the strongest book, its true success is dependent on the strength and talents of its cast. Gateway's production follows this tradition. The dancing, the vocal talent, and the dedicated way these actors truly morph into multi-dimensional and graceful felines pay homage to the history and expectations attached to this well-known musical.
Dans Papers
Genevieve Horsburgh
May 25, 2011
Jellicale CATS Take Over Gateway
There's a celebration taking place at the Gateway Playhouse in Bellport, and you are all invited. Come witness the Jellicale Ball, where the Jellicale CATS have gathered to make "The Jellicale Choice" and decide which cat will ascend to the Heavenside layer and come back to a new life. Through the beauty of music, inspired by the stories of T.S. Elliot and the imagination of Andrew Lloyd Weber, the moonlit world of the Jellicale CATS comes to life. CATS holds the title of the second longest running show on Broadway, has won numerous Tony awards including Best Musical and now it is here in Bellport in all of its feline glory.
Gateway's CATS is directed and choreographed by Jacob Brent, who portrayed the character of Mister Mistoffelees on Broadway and in the 1998 film version of CATS. Ken Page, the man who originated the role on Broadway and in film, reprises the part of Old Deuteronomy, the muchrevered leader of the Jellicale tribe. The majesty that Page brings to his character is awe-inspiring. Every move Old Deuteronomy makes, every word he sings makes you feel as if you are in the presence of greatness. One of my favorite aspects of Gateway, and part of it's continued success, is that the caliber of its productions makes one feel as if they are on Broadway, living that authentic Broadway experience.
The opening song, "Jellicale Songs for Jellical Cats," catapults you immediately into their world, and I found it difficult not to snap my fingers and tap my feet along with the music. The actors fully embrace their feline characters and every movement is calculated with purpose and grace. The actors/ dancers wear body suits decorated with fur, wigs with hair artfully sculpted so as to allude to cat ears, and the face makeup is intricate – at one moment the white cat, Victoria, was singing in the aisle and paused to sing in front of me, giving me a close-up view of the mastery of costume design.
As the night of the Jellicale Ball continues, we meet all sorts of extraordinary cats, from the Rum Tum Tugger – the Mick Jagger of CATS who likes to tango with unsuspecting audience members – to Mungojerri and Rumpleteazer, a near-identical pair of hysterical, mischievous cats. When the evil presence of the outcast cat McCavity causes the disappearance of beloved Old Deuteronomy, the Jellicale's begin to despair, until the Rum Tum Tugger suggests they ask Mister Mistoffelees to help bring back their dear leader. Mistoffelees performs his magical dance solo and brings back Old Deuteronomy, winning the praise of the tribe and now the Jellicale choice can finally be made.
We're introduced to Grizabella, the Glamour Cat, throughout the show, and her mournful story is the basis of the award winning song "Memory," which has been recorded by over 150 artists including Barbara Streisand and Barry Manilow. Grizabella (meaning "gray beauty") is an older cat who was once beautiful, and as she reminisces of happier times, she is repeatedly shunned by the Jellicales because of her appearance, until Old Deuteronomy sees past her tattered state and listens to her soulful tale. Jessica Hendy as Grizabella captures your soul with her heartbreakingly beautiful rendition of "Memory." When Grizabella reaches the height of her despair and addresses the gathered Jellicales, Hendy belts out the beautiful lyrics, leaving you stunned, spellbound and staring. I was captivated by her voice and by the emotions she evoked in me througout. Grizabella's plight is rewarded by Old Deuteronomy choosing her to pass on to a new Jellicale life. She floats upwards with Old Deuteronomy as the telltale chords of the CATS theme strums loudly, so loudly you can feel it in your heartbeat as Grizabella ascends to the heavens, disappearing behind the clouds.
It's a story you won't soon forget, with music that will leave a lasting impression on you. It's no wonder CATS was such a wildly successful Broadway production, and it's only a shame Gateway's seasons are so short! Don't miss your chance to see CATS, a piece of theatrical history, playing now through June 2 at the Gateway Playhouse in Bellport. The Gateway Playhouse 2012 Summer Season continues with My Fair Lady June 6-June 24, The Rat Pack June 27-July 14, 9 to 5 with Sally Struthers July 18-August 4, and Phantom of the Opera August 22-September 9. Tickets are available at the box office located at the Gateway Playhouse, 215 South Country Rd., Bellport or at www.gatewayplayhouse.org.
How big is your Cats Fancy?
Test your knowledge with the 'tails' below!
Cats had its world premiere in London on May 11, 1981, and closed on its 21st anniversary, May 11, 2002. The show amassed 8,949 performances, fourth most for a West End musical.
Dame Judi Dench, cast as the original Grizabella , snapped her Achilles tendon during rehearsals prior to the London opening. The role was subsequently taken over by Elaine Paige, who only had 3 days of rehearsal before beginning previews.
The London production won the Olivier Award and the Evening Standard Award for Best Musical.
The final West End performance was broadcast on a large screen in Covent Garden to the delight of fans who could not acquire a ticket for the final performance.
Cats is the second-longest running show in Broadway history and has only been surpassed by Andrew Lloyd Webber's own Phantom of the Opera. The New York production played for 7,485 performances from Oct 7, 1982 to Sept. 10, 2000.
It is the single biggest producer of Broadway jobs in history and has contributed $3.12 billion to New York's economy.
The show won seven Tony Awards in 1983: Best Musical, Best Book of a Musical, Best Original Score, Best Direction of a Musical, Best Performance by a Featured Actress in a Musical, Best Costume Design and Best Lighting Design.
The New York production also earned three Drama Desk Awards for Outstanding Music, Costumes and Lighting.
Cats became the longest continually touring show in US history on October 1, 1991.
The show has been translated into more than 20 languages including Dutch, Finnish, French, German, (three versions for Germany, Austria and Switzerland), Hungarian, Japanese, Italian, Norwegian, Swedish and Spanish (two versions for Mexico and Argentina). The Swiss production required a bilingual cast who performed in German and English on alternate nights.
Cats has been produced professionally in Argentina, Australia, Austria, Brazil, Bulgaria, Canada, China, Czech Republic, Dominican Republic, Estonia, Finland, France, Germany, Hungary, Israel, Italy, Japan, Mexico, Netherlands, Norway, Poland, Russia, South Korea, Spain, Taiwan, Thailand, The Philippines, South Africa and Sweden … just to name a few!
The show has been staged in traditional theatres, tents (Japan and Korea), an engine shed (Switzerland) and school gymnasiums (USA).
Cats is completely told through music with virtually no spoken dialogue in between the songs.
The show is based on T.S. Eliot's book, Old Possum's Book of Practical Cats (1939), which was a childhood favorite of Webber's. The songs in the musical are Eliot's poems set to music. The principal exception is "Memory," for which the lyrics were written by Trevor Nunn.
Nunn based "Memory's" lyrics on T. S. Eliot's poems, "Preludes" and "Rhapsody on a Windy Night." Prior to its inclusion in Cats, "Memory's" music was ear-marked for earlier Lloyd Webber projects, including a ballad for Eva Perón in Evita and as a song for Max in his original 1970's draft of Sunset Boulevard. In its original orchestration, the song's climax is in the key of D-flat major, the composer's favorite.
"Memory" has been recorded by over 150 artists including Barbara Streisand, Johnny Mathis and Liberace. Barry Manilow's rendition was a US Top 40 hit.
The Original London Cast Recording won the 1982 Grammy Award for Best Cast Album. The next year, the Original Broadway Cast Recording won the same award.
Although T.S. Eliot died in 1965, he was awarded a posthumous Tony as a lyricist.
The term "Jellicle" comes from a previously unpublished poem by Eliot entitled "Pollicle Dogs and Jellicle Cats," in which "jellicle cats" is a corruption of "dear little cats" and "pollicle dogs" of "poor little dogs."
A Jellicle Cat has three names: one common, one fancy, and one that only the cat knows.
Andrew Lloyd Webber has stated that Rum Tum Tugger is intended to be an homage to Mick Jagger of the Rolling Stones. His breed of cat is said to be Maine Coon, because of his wild mane and being portrayed as being much bigger than the other cats.
Carbucketty was one of T. S. Eliot's ideas for cat names, for a "knockabout cat". His role is primarily that of a dancer and acrobat, or what was known in the Broadway cast as one of the "acro-cats."
Mistoffelees' name derives from the demon Mephistopheles.
The character of Grizabella was featured in an unpublished poem that Eliot wrote for his godchildren. Eliot intended the poem to be included in his book, however, it was not included in the finished work because it was too "sad for children." Eliot's widow gave Webber the unpublished poem when was then incorporated as a main strand of the show.
The name Grizabella is probably derived from "grizzle," which means either "grey" or "disheveled," and "bella" which means "beautiful." Hence Grizabella, "the grey beauty" or "the disheveled beauty".
Cast
Alonzo

Edward Lawrence



Download the Playbill
6 Meg PDF File
Bombalurina
Anne Nicole Beck*
Bustopher Jones
Garrett Taylor
Casandra
Claire Camp
Coricopat
Adam Soniak
Demeter
Jessica Dillan*
Grizabella
Jessica Hendy*
Gus
Garrett Taylor
Jellylorum
Lucy Horton
Jennyanydots
Liz Griffith*
Macavity
Jeff M. Smith
Mistoffelees
Evan Autio*
Mungojerrie
Will Porter
Munkustrap
David Raimo*
Old Deuteronomy
Ken Page*
Plato
Jeff M. Smith
Rum Tum Tugger
Kevin Loreque*
Rumpleteazer
Deborah McCashland
Sillabub
Aubrey Elson
Skimbleshanks
Tony Howell
Tantomile
Emily Palmquist
Tumblebrutus
Matthew Couvillon
Victoria
Blue Cervini
Understudies
| | |
| --- | --- |
| Bombalurina | Emily Palmquist |
| Demeter | Aubrey Elson |
| Grizabella | Lucy Horton |
| Jennyanydots | Lucy Horton |
| Mistoffelees | Matthew Couvillon |
| Munkustrap | Edward Lawrence |
| Old Deuteronomy | Michael E. Baker* |
| Rum Tug Tugger | Edward Lawrence |
*Actors employed in this production are members of Actors' Equity Association, the union of Professional Actors and Stage Managers in the United States.
Muscians
| | |
| --- | --- |
| Conductor | Jeffrey Buchsbaum |
| Keyboard | John P. Murphy |
| Keyboard | Mitch Kamen |
| Keyboard | Mike Kendrot |
| Reed I | Dan Yaeger |
| Reed II | Joe LoSchiavo |
| Drums | Frank Hansen |
| Drums | Greg Monteith |
---
---
Board of Directors
| | |
| --- | --- |
| President | Paul Allan |
| Vice-President | Bob Durkin |
| Secretary | Gale Edwards |
Administrative
| | |
| --- | --- |
| Executive Producer | Ruth Allan |
| Producer | Paul Allan |
| Associate Producer | Jeff Bellante |
| General Manager | Dom Ruggiero |
| Company Manager | Michael Baker |
| Director of Development/ Assistant to the Producer | Scot Patrick Allan |
| Administrative Assistant | Jessica Norland |
| Development Assistants | Don Rebar, Emily Denison |
Artistic
| | |
| --- | --- |
| Director/Choreographer | Jacob Brent |
| Musical Director | Jeffrey Buchsbaum |
| Lighting Designer | Doug Harry |
| Wig and Make-Up Design | Trent Pcenicni |
| Sound Designer | Adam Schbert |
| Assistant Musical Director | John P.Murphy |
| Production Photographer | Jeff Bellante |
| Musical Contractor | Jeff Hoffman |
| Sound Consultants | Dominic Sac, Cody Spencer |
Education
| | |
| --- | --- |
| Acting School Director | Robin Joy Allan |
| Teaching Staff | Brian Gligor, Jessica Kerner, Andrew Pandaleon |
| Accompanists | Jeff Hoffman, Peter Pece |
Box Office
| | |
| --- | --- |
| Box Office Manager | Laurie Parr |
| House Manager | Joanne Famiglietti |
| Box Office Staff | Beth Harrison, Nadine Hazard, Diane Rodino-Koerber, Don Rebar, Kyle Reitan, Francesca Welhous |
| | |
Production
| | |
| --- | --- |
| Production Manager | Brian Loesch |
| Associate Production Manager | Justin Hoffman |
| Production Stage Manager | Nikki Lint |
| Resident Technical Director | Dennis R. Berfield |
| Production Technical Director | John Sabo |
| Wardrobe Supervisor | Marianne Dominy |
| Costume Coordinator | Jose M. Rivera |
| Master Electricians | Rev. Jose Santiago |
| Sound Engineer | Adam Shubert |
| Wig and Make-up Supervisor | Trent Pcenicni |
| Crew Chief and Rigger | AJ Lebens |
| Props Master | Brendan Conroy |
| Scenic Artist | Cassie Lentz |
| Assistant Master Electricians | Colin Chauche, Justin Michel |
| Assistant Stage Manager | Bethany Sortman |
| Shop Foreman | Greg Marullo |
| Technicians | Maxx Henry, Preston Sullivan, Rob Brey, Ben Panichello |
| Wardrobe Assistant | Dave Burrington |
Interns
| | |
| --- | --- |
| Company Management | Rachel Colson |
| Stage Management | Alex Wood |
| Electrics | Elizabeth Marquis |
| Sound | Michael Vultaggio |
| Wardrobe | Sam Abbott, Emily Fox, Kaitlyn McDonald |
| General Technician Interns | Ed Massari, Dusty Rader, Brody Woods |
Facilities
Facilities Manager
Mark Frederick L.M.H.
Concessions and Hospitality Manager
Blake Armitstead
Cleaning Contractor
Joe Martinez and Jasper Bailey
Grounds Maintenance
HTM Landscaping Company
House Staff
Ryan Hudak, Kevin Spellman,
Ethan Bellante, Ajay Persaud, Dominic Mondi
General Counsel
Ann L. Nowak
Welcome to the Gateway's Ken Page Info Page!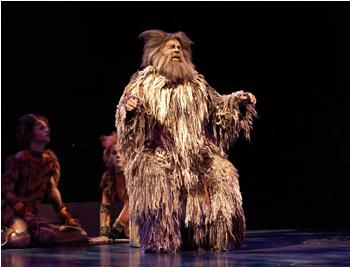 We're so excited to welcome this legendary star to the Bellport stage as Old Deuteronomy! Check out these facts to learn more about this Cats mega-star:
Mr. Page originated the character of Old Deuteronomy in the original Broadway production of Andrew Lloyd Webber's eight-time Tony Award-winning musical.


Alongside Jacob Brent, director and choreographer of Gateway's production, Mr. Page starred as Old Deuteronomy in 1998's film version of Cats.


On Broadway, he won a Drama Desk Award for Best Actor in a Musical for originating the Fats Waller character in Ain't Misbehavin'.


He can be seen as his Drama Desk Award-winning character in an NBC television special of Ain't Misbehavin', and he reprised the role across the Atlantic as a member of the Paris company.


He received a Theatre World Award for his Broadway debut as Nicely-Nicely Johnson in the all-black revival of Guys and Dolls.


Mr. Page has been honored by the New York Drama League and was nominated for Chicago's Joseph Jefferson Award. Other accolades include the New York Critics & Journalists "Dutch Treat" Award, the LA Ovation Award and St. Louis' Kevin Kline Award.


Broadway credits include the original productions of The Wiz (Cowardly Lion) and the ensemble musical, It Ain't Nothin But the Blues, as well as Madison Square Garden's A Christmas Carol (Ghost of Christmas Present).


Mr. Page voiced the character of Oogie Boogie in The Nightmare Before Christmas and has played the character in all revivals of the Tim Burton franchise. He can also be heard as King Gator in All Dogs Go To Heaven.


He can be seen as club owner Max Washington in 2006's musical motion picture, Dreamgirls. Other films include Torch Song, Trilogy and I'll Do Anything.


Television series include Capital News, Charmed, Duckman, Family Matters, Gimme a Break!, Sable, South Central, State of Mind, Teen Angel Returns, Touched by an Angel and Welcome to New York. As himself, Mr. Page has been featured on Good Morning America and The Tonight Show.


His concert, Page by Page, is performed across the country and has been recorded and released on CD.


He has performed in concert at Carnegie Hall, Caesar's Palace (Atlantic City and Las Vegas), Grand Ole' Opry, Ryman Auditorium, Lincoln Center, New York City Center and many other venues.


Mr. Page can be heard on seventeen original cast and/or soundtrack recordings.